AC DRIVES, SERVOMOTORS & PANEL BOARDS
Elinsur S.R.L. is the national leader in ac drives and servomotors sales for the industry and exclusive representative of Yaskawa in Argentina, Paraguay, Uruguay and Bolivia.
Yaskawa equipment is worldwide recognized for its high quality and reliability, with extremely low failure rates.
We are leaders in the automation market, because we have a qualified technical support pre and post sale, so our clients can achieve the best performance with the lowest cost. Our permanent stock, as well as our highly competitive prices, positions us as the best alternative in the market.
- GPS navigator for oilfields
- Standard electric motors for low voltage up to and including 1 HP
- Standard electric motors for low voltage up to and including 100 hp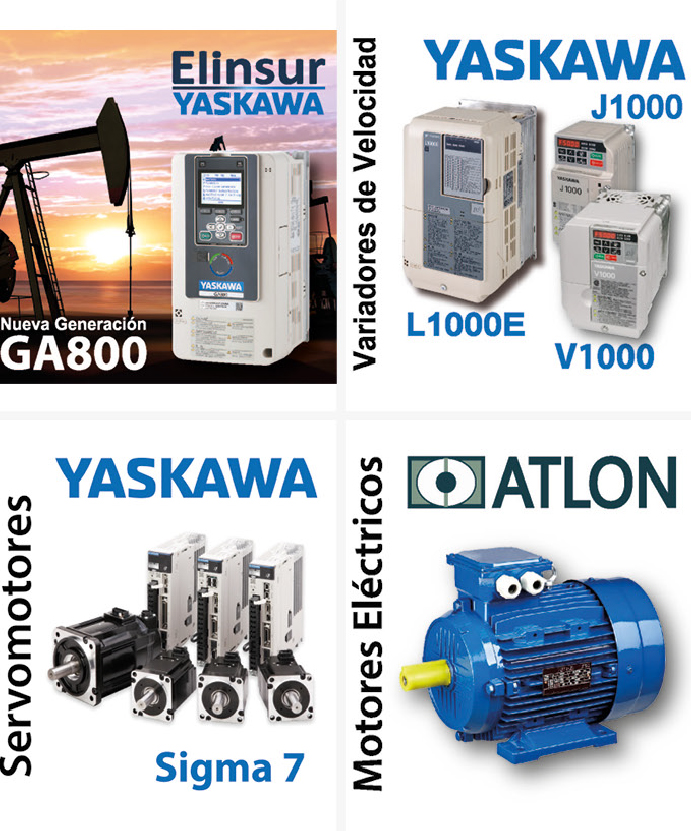 Av. Gral. Francisco Fernández de la Cruz 3465
CABA, Buenos Aires (C1437HAA)