ENGINEERING PLASTICS FOR THE INDUSTRY
Nicieza y Taverna Hnos S.A. has been manufacturing engineering plastics for more than 65 years in Argentina.
Specializing in Polyamides, it has been providing the industry the renowned trademark Grilon. NTH also produces monofilaments, synthetic bristles, rods, bars, plates and flexible tubing, fabricated with polymers la High molecular weight polyethylene, homopolymer polypropylene, POM, Grilonite (a polymer developed to be in contact with oil in different applications) polyamide 12, polyurethane, among others. With it ́s experience, flexibility and capacity, NTH develops special applications for the Oil & Gas industry, giving simple solutions to complex problems.
- Machined parts to drawing
- Synthetic fiber for concrete reinforcement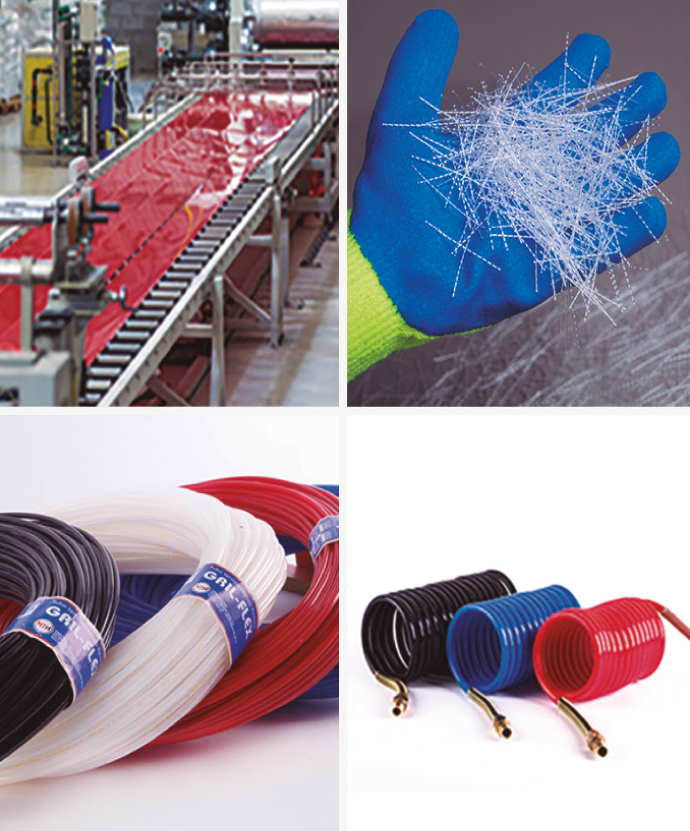 Nicieza y Taverna Hnos. S.A.
Chivilcoy, Buenos Aires (6620)