INDUSTRIAL METAL STRUCTURES, PIPING, PRESSURE VESSELS, GRAPEVINES, PACKAGED EQUIPMENT
Founded in 1970, DIN S.A. has constantly developed its activity as a manufacturer of metal structures, packaged process equipment and piping.
Its engineering development department has the latest technical means and the necessary experience to provide answers to various projects such as steel mills, heavy industrial buildings, bridges, metal buildings, distribution centers, airports, offshore and on shore equipment.
It has a factory of 10,000 m2, which integrates numerical control equipment and automatic welded electrodes and consists of highly qualified personnel to provide the best quality products.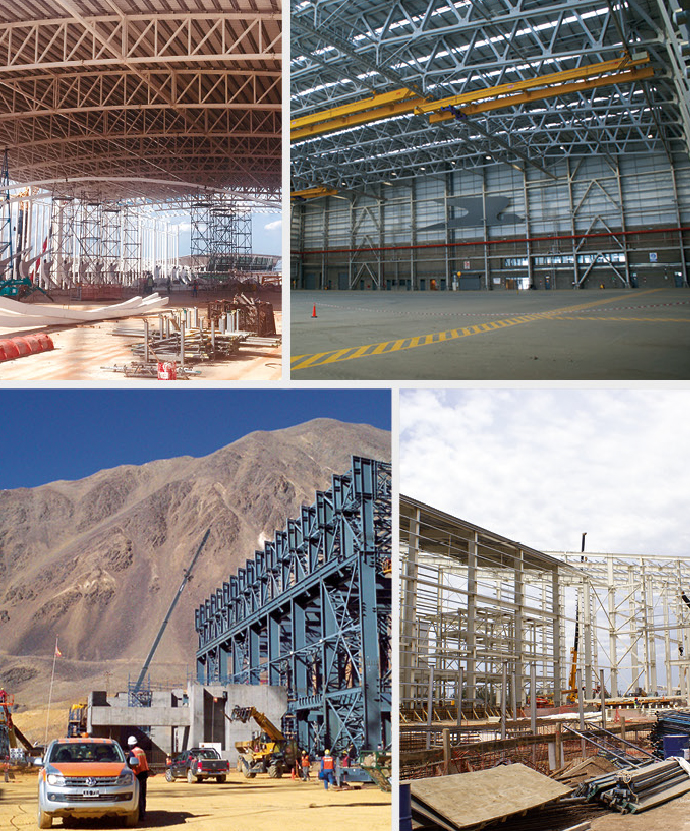 Estructuras Metalicas Din S.A.
Av. Alicia Moreau de Justo 1750 2° F
CABA, Buenos Aires (C1107AFI)