FLAME RESISTANCE FABRICS AND GARMENTS FOR PERSONAL PROTECTION
Our company is a textile group set up by ITC International Textil Coporation S.A. And UM Uniformes S.A, we are the leading designer and manufacturer of flame resistant clothing in Argentina. We have focused exclusively on manufacturing protection garments such us overalls, shirts, trousers, jackets and firemen suit used for the petroleum, petrochemical and metallurgist industry. All our apparel is made of nomex iiia®, freestyle®, advance®, defender®, kombat®, and others. Our goal is to provide the most effective flame resistant uniform to our customers so we offer special designs fitting to the requirements of our customers.
- Medial service in remote areas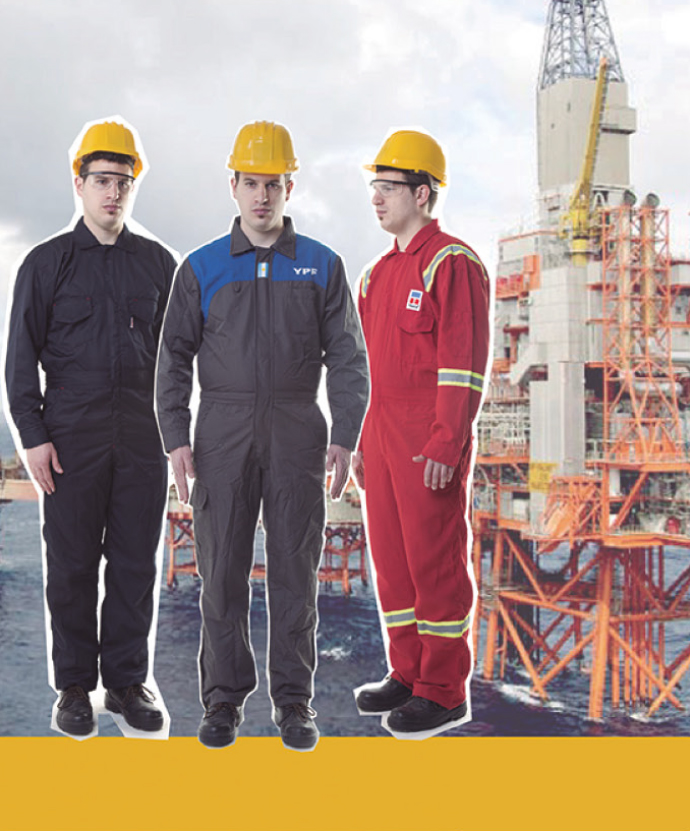 ITC International Textil Corporation S.A.
Monte Grande, Buenos Aires (C1416EKR)